Relaxing in front of the catapiller.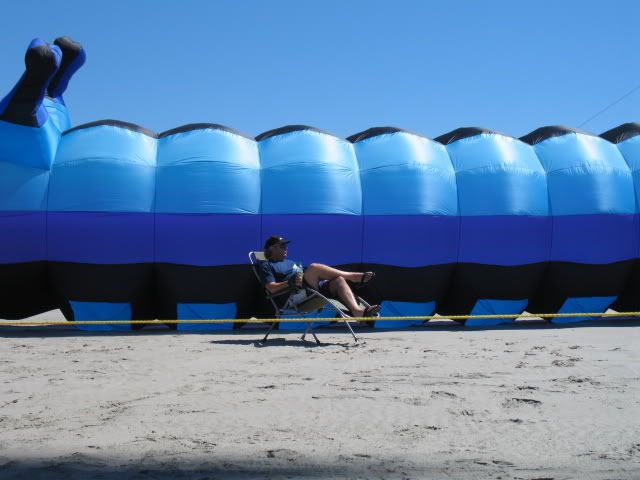 Why you don't bring a 2WD bus to the beach. Took 2 4X4s 20 to 30 minutes to finally drag him out. I had to help too.
Why you don't bring a 2WD car to the beach. That's Dave Gomberg pushing. I'm in the blue pants, behind him. Dave is one of the really good guys. he's always willing to help, no matter what the situation. He rolls up his sleeves, and digs right in. He's interested in what you say, and will spend hours helping to make your kite fly right. A true" Man's Man".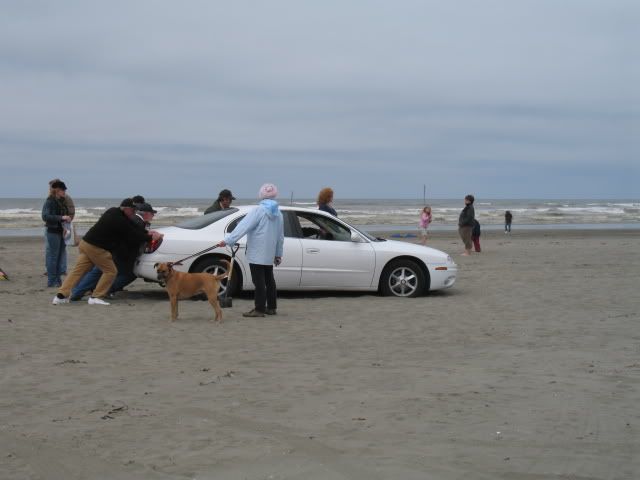 All I can say is, we saved this person $150 for a tow truck.
I did, finally get to relax again. That's what going to the beach is all about, for me. For some, I guess not.
Barry